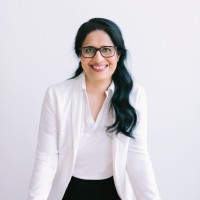 GENERALIST & COACHING
Shailaja
Shailaja has over 15 years of generalist experience across multiple industries such as PR, Real Estate, Shipping, Healthcare, Banking, Retail, and Construction.
Her expertise lies in designing competency frameworks and driving organizational development initiatives in established companies and start-ups. In environments of rapid growth, she has successfully implemented processes for effective hiring, managing performance and enhancing employee retention.
Shailaja is goal oriented, results driven, has a strong sense of commitment and makes things happen. She is adept at building stakeholder relationships and can be trusted to come up with people solutions that positively impact the changing business environment.
HOW WE ARE DIFFERENT
Check out this video of shailaja to understand her communication style
and expertise