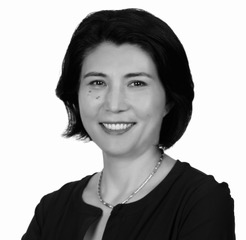 Certified Organisational Development Practitioner and Associate Certified Coach
Saule
Saule is a Certified Organisational Development Practitioner and Associate Certified Coach (ICF) with extensive business experience and track record in organisation effectiveness, change management and leadership development. She offers both organisational diagnostic capability and deep practitioner expertise for getting things done.
Saule attained a strong multicultural perspective through working with international and multicultural organisations. Economist by background, she started her career working at European Bank for Reconstruction and Development in London, moving to business consulting with WS Atkins after getting her MBA degree at Warwick Business School. During her consecutive 15 year career with Shell International she worked with a wide range of clients and stakeholders from front-line workers to board members.
Her areas of expertise include Organisational Health Diagnostics; Large Scale Change Management; Business Performance Improvement; Knowledge Management; People Development;  Organisation Design;  Facilitation and Coaching.